Edward Gibbon's Atlas of the World
Iscriviti a LibraryThing per pubblicare un messaggio.
Edward Gibbon's Atlas of the World
The Folio Society has published very few atlases in its 70 year history. In addition to two maps (King Henry VIII's Map of England and the Hereford Mappa Mundi) the only atlases I can recall are the LE Queen Mary Atlas, a leather bound edition of the Times World Atlas, and the book featured here – Edward Gibbon's Atlas of the World. This makes the book quite unusual in the FS oeuvre.
Released in 1991, it was a quite expensive book at the time priced at AU$70 (about £42 without allowing for inflation). It is available quite cheaply on the secondary market today.
It was designed to accompany Gibbon's Decline and Fall of the Roman Empire and it includes 28 black and white maps from the golden age of cartography, as well as 20 modern maps that put the older maps in context. There are other illustrations scattered throughout the introduction by Felipe Fernandez-Armesto and the explanatory commentary.
The atlas presents a panorama of Gibbon's world, and is indexed to allow readers to trace the events in his history.
The dark blue slipcase is gold embossed with the FS logo and is identical to the book cover, but curiously, the slipcase has the embossing on the back of the slipcase instead of the front.
The endpapers show Atlas in a medieval library.
The 120 page book is quite large (36x27 cm.) and is printed on Fine Blade Smooth Cartridge and bound in buckram. The maps have been taken from the British library collection, and specially collated for this edition.
It is an ideal companion for any student of Gibbon's Decline and Fall.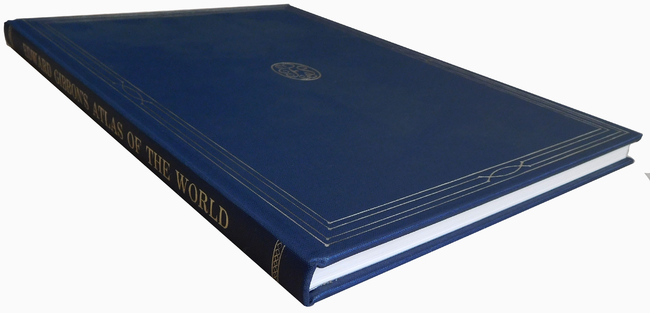 Endpapers -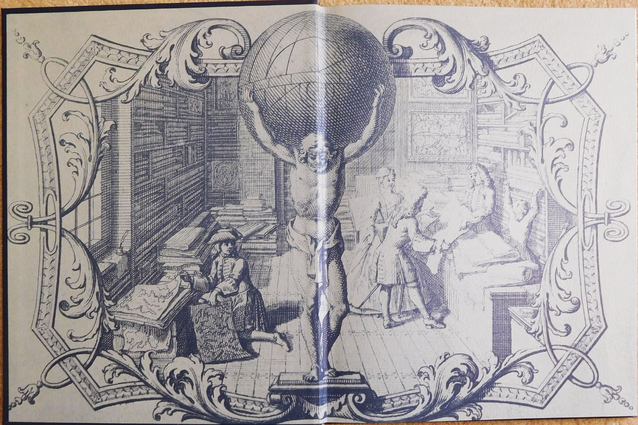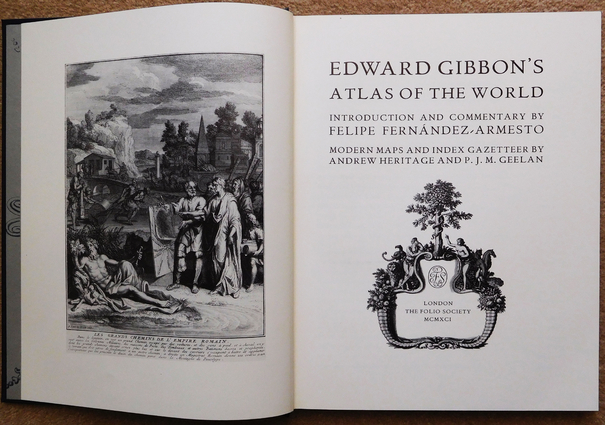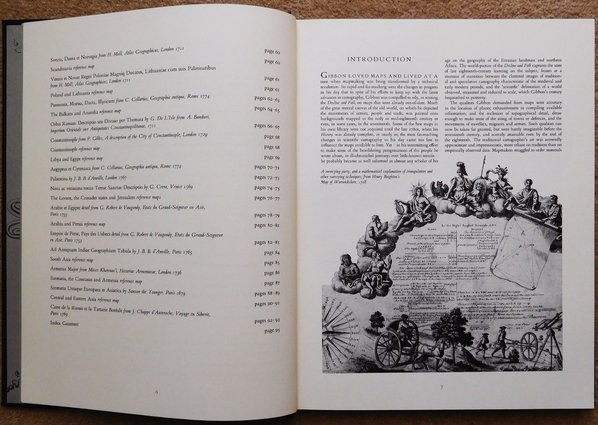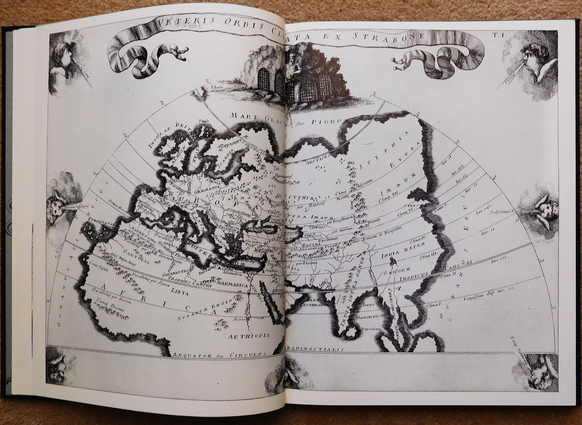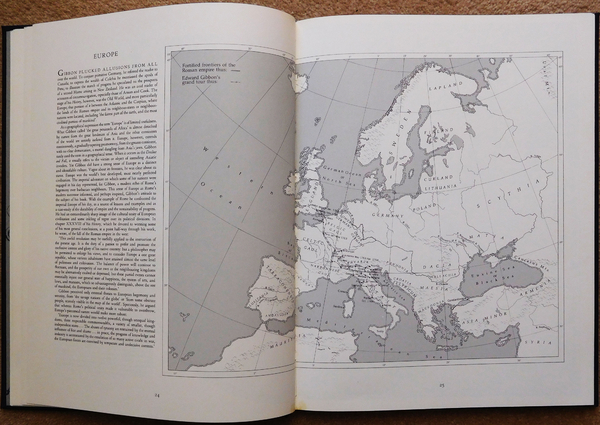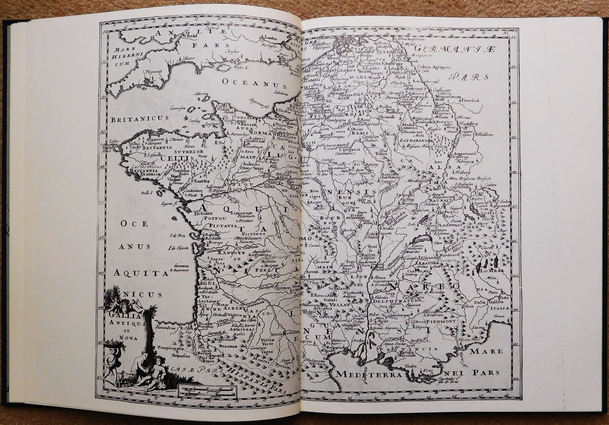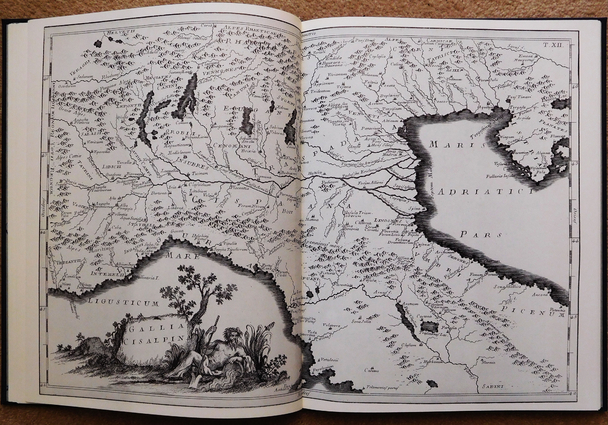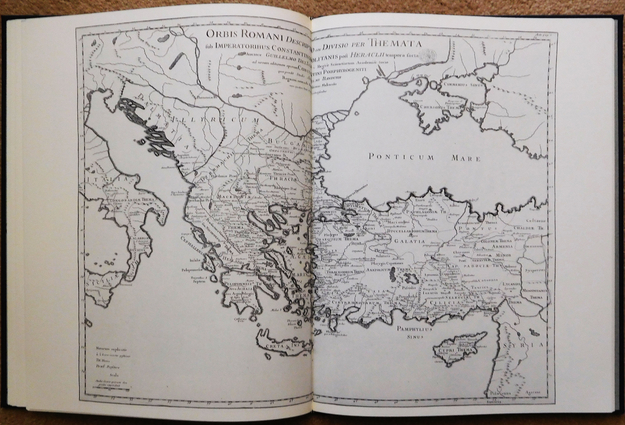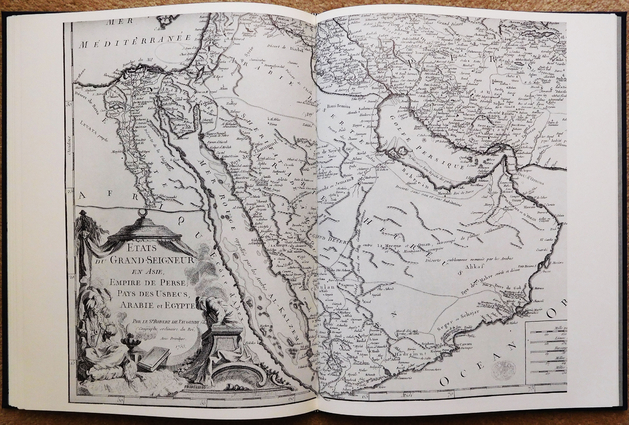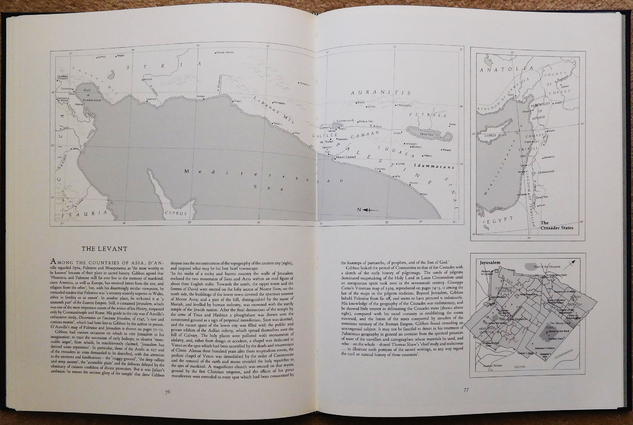 An index of the other illustrated reviews in the "Folio Archives" series can be viewed at :
http://www.librarything.com/topic/266300