Tattered but still lovely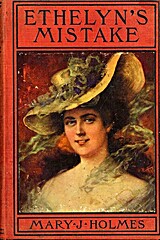 We treasure old and sometimes obscure literature. We find that the language is rich, and the points of view are quirky and still entertaining.

I've pencilled a dashed line somewhere in the 1950s to separate 'old' and 'modern.' We'll list some of our favorite authors here as we move forward.

We grab up the old hardbacks at thrift stores and yard sales. The ones most people are willing to dispose of for 25 cents, because their value is hidden.

Non-fiction too. I've collected turn of the century medical tracts and manners manuals for the fun of hearing what was preached back then.
Argomento

Argomento

Messaggi

Ultimo messaggio

Appuntato

— SAYING HELLO AS YOU COME IN THE DOOR
272

non letti

/ 272

2wonderY

,

Settembre

3
keeping the interest up
53

non letti

/ 53

gmathis

,

Lunedì

8:22pm
World War 2 stories
191

non letti

/ 191

gmathis

,

Ottobre

29
It happens in the church
16

non letti

/ 16

historyhound7

,

Ottobre

26
SO off-topic, but I just wanted to share this somewhere
24

non letti

/ 24

amysisson

,

Ottobre

16
Currently Reading…
11

non letti

/ 11

fuzzi

,

Ottobre

16
contemporary books which respectfully nod back to our older favorites
35

non letti

/ 35

historyhound7

,

Settembre

7
motoring romances
49

non letti

/ 49

MrsLee

,

Agosto

28
old illustrations
23

non letti

/ 23

fuzzi

,

Agosto

2
the illustrators of The Wind in the Willows - part 2
117

non letti

/ 117

fuzzi

,

Agosto

2
Everyone has a sandwich that they think about for the rest of their life.
27

non letti

/ 27

historyhound7

,

Luglio

19
a personal introduction to our characters
29

non letti

/ 29

kac522

,

Giugno

11
Ruth's reading notes resumed
130

non letti

/ 130

historyhound7

,

Aprile

30
Where in the world are you reading? (3)
25

non letti

/ 25

BonnieJune54

,

Marzo

12
Gentle reader
3

non letti

/ 3

2wonderY

,

Gennaio

15
Ruritanian romances
27

non letti

/ 27

2wonderY

,

Gennaio

14
Servants who matter
30

non letti

/ 30

2wonderY

,

Gennaio

14
extravagant bindings
144

non letti

/ 144

MrsLee

,

Gennaio

13
Thoughts on Reading Journals
11

non letti

/ 11

2wonderY

,

Gennaio

3
Where in the world are you reading? (2)
350

non letti

/ 350

SaintSunniva

,

Dicembre

2022
What obsolete title would you love to stumble upon? (we'll keep an eye out for you)
106

non letti

/ 106

fuzzi

,

Agosto

2022
D E Stevenson reprints & new titles by Greyladies
9

non letti

/ 9

BonnieJune54

,

Agosto

2022
the chit-chat corner
154

non letti

/ 154

gmathis

,

Gennaio

2022
Public and institutional libraries
2

non letti

/ 2

gmathis

,

Gennaio

2022
Revealing character
2

non letti

/ 2

MrsLee

,

Gennaio

2022
Tattered but Lovely reading threads/journals/blogs
56

non letti

/ 56

MissWatson

,

Gennaio

2022
from under the tree
51

non letti

/ 51

MDGentleReader

,

Gennaio

2022
the illustrators of Beatrix Potter stories
17

non letti

/ 17

2wonderY

,

Dicembre

2021
Cover images - the birds, the bees, the animals and trees
19

non letti

/ 19

fuzzi

,

Settembre

2021
sub-titles (!)
31

non letti

/ 31

spiralsheep

,

Mag

2021
Sarah Orne Jewett
6

non letti

/ 6

asurbanipal

,

Mag

2021
Old Story, New Illustrations
5

non letti

/ 5

fuzzi

,

Mag

2021
Natural history
27

non letti

/ 27

MrsLee

,

Febbraio

2021
Season's Reading
48

non letti

/ 48

fuzzi

,

Gennaio

2021
The childrens bookshelves
59

non letti

/ 59

fuzzi

,

Ottobre

2020
The Bodleian Library Girls High Jinks collection
49

non letti

/ 49

2wonderY

,

Settembre

2020
What did your grandma (or grandpa) read?
10

non letti

/ 10

fuzzi

,

Giugno

2020
Looking for certain types of books.
15

non letti

/ 15

-pilgrim-

,

Mag

2020
offering extra copies
201

non letti

/ 201

2wonderY

,

Mag

2020
Cover images - No Boys Allowed
20

non letti

/ 20

fuzzi

,

Mag

2020
TBSL Kindle/Ebooks - BARGAINS!
6

non letti

/ 6

fuzzi

,

Mag

2020
Roverandom
2

non letti

/ 2

MrsLee

,

Gennaio

2020
TBSL mysteries?
15

non letti

/ 15

fuzzi

,

Novembre

2019
Our fascination with trainwrecks
30

non letti

/ 30

fuzzi

,

Agosto

2019
Mr. and Mrs. Vinegar
13

non letti

/ 13

fuzzi

,

Agosto

2019
Still More Acquisitions - 2019
14

non letti

/ 14

fuzzi

,

Agosto

2019
Cover images - Silly and Odd
3

non letti

/ 3

MissWatson

,

Mag

2019
Cover images - landscapes and places
2

non letti

/ 2

2wonderY

,

Mag

2019
Cover images - Where the boys are
7

non letti

/ 7

2wonderY

,

Mag

2019
lyrical first pages
15

non letti

/ 15

fuzzi

,

Febbraio

2019
TBSL Sources
3

non letti

/ 3

2wonderY

,

Febbraio

2019
The Jungle Book(s) Illustrated
51

non letti

/ 51

fuzzi

,

Novembre

2018
The first novel you remember reading
65

non letti

/ 65

jnwelch

,

Ottobre

2018
School Stories
15

non letti

/ 15

haydninvienna

,

Settembre

2018
Personal favorite book buying places
17

non letti

/ 17

gmathis

,

Mag

2018
Cover for Christmas Horse
30

non letti

/ 30

fuzzi

,

Mag

2018
TBSL Picture Book Recommendations
31

non letti

/ 31

fuzzi

,

Marzo

2018
A Wrinkle in Time
18

non letti

/ 18

JerryMmm

,

Marzo

2018
Elizabeth Cadell being re-published in Kindle format
33

non letti

/ 33

MDGentleReader

,

Marzo

2018
More Acquisitions
219

non letti

/ 219

fuzzi

,

Febbraio

2018
Avis romance, about 1924
4

non letti

/ 4

juniperSun

,

Febbraio

2018
Louisa May Alcott
10

non letti

/ 10

.Monkey.

,

Febbraio

2018
Info about discovered authors
8

non letti

/ 8

MrsLee

,

Febbraio

2018
TBSL films
10

non letti

/ 10

BonnieJune54

,

Gennaio

2018
Classics TBR
43

non letti

/ 43

gmathis

,

Gennaio

2018
Bobbsey Twins
3

non letti

/ 3

fuzzi

,

Agosto

2017
the illustrators of the "Just So Stories"
20

non letti

/ 20

fuzzi

,

Agosto

2017
Exceptional women of the 19th century
4

non letti

/ 4

Rusty37

,

Agosto

2017
Little House on the Prairie series
24

non letti

/ 24

fuzzi

,

Luglio

2017
MDGentleReader - off to a late start
39

non letti

/ 39

fuzzi

,

Luglio

2017
Ruth's reading notes
213

non letti

/ 213

2wonderY

,

Giugno

2017
A. A. Milne's house is for sale
2

non letti

/ 2

MarthaJeanne

,

Marzo

2017
Bryson's 1927
2

non letti

/ 2

MrsLee

,

Febbraio

2017
The Weird Book Room
31

non letti

/ 31

MarthaJeanne

,

Gennaio

2017
MDGentleReader - very grateful for a the start of a new year - 2016
105

non letti

/ 105

MDGentleReader

,

Dicembre

2016
Book covers, A Child's Garden of Verses
22

non letti

/ 22

fuzzi

,

Dicembre

2016
50's and 60's Illustrations Style
15

non letti

/ 15

SylviaC

,

Dicembre

2016
Prosperity and Commerce
10

non letti

/ 10

MDGentleReader

,

Dicembre

2016
TBSL wanted - looking for specific themes.
9

non letti

/ 9

MDGentleReader

,

Dicembre

2016
Working women in TBSL books
24

non letti

/ 24

Sakerfalcon

,

Dicembre

2016
"Old" Books
11

non letti

/ 11

supersnake

,

Novembre

2016
Hope this is ok here!
1

non letto

/ 1

toast_and_tea

,

Novembre

2016
Temple Bailey
38

non letti

/ 38

2wonderY

,

Settembre

2016
Georgette Heyer ebook sale.
1

non letto

/ 1

SylviaC

,

Agosto

2016
Keeping cool summer of 2016
5

non letti

/ 5

MDGentleReader

,

Agosto

2016
''It was 1948....it was a very good year.....''
6

non letti

/ 6

thorold

,

Luglio

2016
Hi, I'm new - and an offer
8

non letti

/ 8

buriedinbooks

,

Giugno

2016
A narrow escape
7

non letti

/ 7

fuzzi

,

Giugno

2016
Vicki Barr Flight Stewardess Series
5

non letti

/ 5

harrygbutler

,

Giugno

2016
June 2016 HAUL (with a little TBSL and some vinyl)
2

non letti

/ 2

BonnieJune54

,

Giugno

2016
Where in the world are you reading?
463

non letti

/ 463

vpfluke

,

Mag

2016
looking for new books :)
3

non letti

/ 3

hearthlit

,

Mag

2016
Anyone Near Chicago?
2

non letti

/ 2

.Monkey.

,

Mag

2016
the group picture
51

non letti

/ 51

MrsLee

,

Mag

2016
Favorite "New" TBSL Authors
44

non letti

/ 44

MDGentleReader

,

Mag

2016
Any TBSLers Near Cleveland, Ohio?
4

non letti

/ 4

fuzzi

,

Aprile

2016
Beverly Cleary is Almost 100!
13

non letti

/ 13

hearthlit

,

Aprile

2016
MDGentleReader reads tattered, big, small, paperback, hardback, ebooks 2015 Chapter 1
160

non letti

/ 160

ronincats

,

Marzo

2016
endpapers
7

non letti

/ 7

harrygbutler

,

Marzo

2016
Maggie Vandewalle
5

non letti

/ 5

fuzzi

,

Marzo

2016
This is a feature balloon