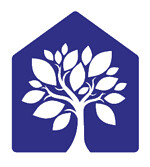 Hot Tree Publishing opened its doors in 2015 with an aspiration to bring quality fiction to the world of readers. With the initial focus on romance and a wide spread of romance sub-genres, we envision opening up to alternative genres in the near future. Firmly seated in the industry as a leading editing provider to independent authors and small publishing houses, Hot Tree Publishing is the sister company to Hot Tree Editing, founded in 2012. Having established in-house editing and promotions, plus having a well-respected market presence, Hot Tree Publishing endeavors to be a leader in bringing quality stories to the world of readers.
Pagina principale

Twitter

Facebook

Instagram
Agosto 2022
Pacchetto

: 2

Libri

Disponibili
Richiesta entro il

:

25 agosto alle ore 06:00 pm EDT

-

Ultimi 13 giorni!
Only she who holds the key will unearth the secrets of the Remembering Tree.
Still trying to pick up the pieces after the sudden death of her husband, Gemma Clayborn takes her fifteen-year-old daughter, Opal, and heads for Beacon Shores, a tiny coastal town in the state of Washington. Her daughter is angry at the world, and Gemma is simply trying to survive. She plans to restore Moonstone House, the ancestral estate left to her by her grandmother.
When Gemma arrives in Beacon Shores, Moonstone House immediately captures her heart. She remembers spending summers there as a child, back before her mother decided they could never go there again. Eric Johnson, the contractor restoring the home, piques Gemma's interest as well. She feels a strange connection to him, almost as if they already know one another.
What intrigues Gemma the most, however, is the strange and beautiful redbud tree in the front yard. The tree seems to know things, whispering to her, urging her to uncover the secrets of the past. The discovery of an old journal leads Gemma down the rabbit hole, into the pages of her great-great-grandmother's life, one that eerily parallels her own. She begins to unravel the story of the women in her family, a history she could have never imagined.
Will Gemma figure out the secrets of Moonstone House before it's too late? Or are some things better left buried in the pages of the journal?
Formato

Generi

Romance, Suspense & Thriller, Fiction and Literature

Offerto da

Hot Tree Publishing (

Editore

)

Link
Return to small-town Chesapeake and fall in love with the single-dad bad boy who keeps breaking hearts, and the adorable geek who can't help but fall head over heels for his brother's best friend.
For one night with the man of his dreams, Taran's willing to break all his rules…
Taran's always been the reliable one. Safe. Which is why he keeps getting dumped by the assholes he dates. And after the latest round of "too boring," he's ready to drink his blues away. That's until Silas King shows up​​—the gorgeous guy he'd swooned over through high school.
Silas wants one more night of distraction before his new reality sets in, and he sets his sights on Taran, his friend's little brother who's looking sexier than ever. It's not like he can get in any more trouble than he's already found himself in.
After Taran and Silas spend one unforgettable night together, feelings emerge, ones quickly stamped out when Silas confesses why he's back in town. He's returned to meet his three-month-old daughter.
With that chaos in his life, Silas can't pursue anything further with Taran, and having longed for Silas his whole damn life, Taran isn't sure he'll survive the aftermath. Yet the more they try to avoid their connection, the more they keep colliding... until the passion between them detonates.
Formato

Generi

Romance, LGBTQ+, Fiction and Literature

Offerto da

Hot Tree Publishing (

Editore

)

Link
Luglio 2022
Pacchetto
Omaggio terminato

:

25 luglio alle ore 06:00 pm EDT
Murder comes knocking when a killer hunts for budding amateur detective Pineapple "Motts" Mottley in the fourth novel of the Motts Cold Case Mystery series.
The past and present collide for Motts when two serial killer brothers barge into her plans for Christmas in London. Her desire to solve her childhood friend's murder brings her ever closer to danger. She finds herself one fall away from the grave herself.
When one of her former primary school teachers winds up dead in her burning house, Motts realizes the mystery is far more twisted than she ever imagined.
Is she running out of time to catch not one but two killers?
What sort of macabre gift will Motts find wrapped under the tree?
June 2022
Pacchetto
Omaggio terminato

:

27 giugno alle 06:00 pm EDT
I didn't choose this life. It was chosen for me a long time ago. Meet a darker breed of bikers in bestselling author M.L. Nystrom's gritty The Dutchmen MC series.
Sold at sixteen to a man three times her age, Carrie's life has been a series of betrayals and brutalities. Beaten and starved, she fights to keep any shred of dignity she has left until she can find a way to escape the life she never chose.
Angel appears as her salvation, but her hopes are destroyed as his lies and duplicities are exposed.
What price does she have to pay to finally find her peace?
Aprile 2022
Pacchetto
Omaggio terminato

:

25 aprile alle 06:00 pm EDT
Hudson West is the enemy. Nico Shah is trouble. However, when they're forced to collaborate on a town project, they can't stop the passion from burning.
Hudson West is the enemy.
The calm, arrogant, stupidly hot owner of the rival restaurant in town never fails to push Nico Shah's buttons. So when he and Hudson are invited to collaborate to cater the Chesapeake Days festival, he wants to say hell no. But with his mother's upcoming transplant, he needs that money.
Nico Shah is trouble.
Hudson's noticed the gorgeous, witty flirt and has veered far away. He's looking for commitment while Nico's looking for his next flavor of the night. Except now that they're working together, neither can ignore the chemistry that's one spark away from burning down a forest. And when they finally collide, the connection is beyond anything either has experienced.
But with Nico still terrified of the word "boyfriend" and Hudson needing someone who belongs to him, this can only end in heartbreak.
Marzo 2022
Pacchetto

: 2

Libri

Offerti
Omaggio terminato

:

28 marzo alle ore 06:00 pm EDT
When does sin become unforgivable? Find out in bestselling author ML Nystrom's gritty The Dutchmen MC series, where you'll meet a darker breed of bikers.
Rail has the impossible task of leading the Dutchmen MC through a long and chaotic transition. His life is spinning out of control, trying to live up to club expectations. Some want revenge for crimes against the club, some are ready to move on, and some want to continue their former lifestyle. It's tearing Rail apart. The only family he's ever known is his dying grandmother and it's more than he can handle.
One night, he meets Gretchen, a deaf woman who reminds him of past sins. She brings back painful memories of where he came from and what he's done in his life, but he can't stay away from her. She is the light, he is the dark, and his former transgressions demand payment. Can he afford to pay the price?
Months after saving their flamboyant theatre friend from disaster, Dannel Ortea and Osian Garey are back with a thrilling murder investigation in the third London Podcast Mystery series novel.
Dannel and Osian's breakfast double date rapidly devolves into a murder mystery when a dead body is found in their solicitor friend's car. Wayne is taken for questioning by police. He was last seen arguing with the deceased.
When Wayne's tie is identified as the murder weapon, it's hard to refute the growing evidence stacked against him.
Convinced of their friend's innocence, Dannel and Osian throw themselves into the investigation. When Wayne's boyfriend, Roland, finds himself suspended from the police, they realise powerful people are involved in the murder.
With a philandering crown court judge, two disgruntled wives, and an angry client as suspects, the clock is ticking for them to find the killer before Wayne winds up arrested—or dead.
Febbraio 2022
Pacchetto

: 3

Libri

Offerti
Omaggio terminato

:

28 febbraio alle ore 06:00 pm EST
What happens in Vegas just might kill you.
When divorcee Justin Gray wakes up next to a beautiful stranger in Vegas on his birthday weekend, he assumes it's just a drunken mistake. When he discovers that he's married to said stranger in her early twenties, he insists on an annulment and assumes his life will return to normal once he gets back home.
He assumes wrong.
As the shapely blonde refuses to give him an annulment and insists the marriage continue, what was a wild weekend turns into a deadly mistake.
Murder is only the beginning.
Get ready for a tale of greed so twisted you won't know what's on the next page or who anyone really is until the…
very…
last…
page.
Formato

Generi

Suspense & Thriller, Fiction and Literature

Offerto da

Hot Tree Publishing (

Editore

)

Link
One man looking to set down roots, the other looking to leave…
Fresh out of a relationship, Nate's searching for a change—what better way is there than renovating his uncle's old coffee shop in Chesapeake City? He has a new job, in a new town, and a new lease. And when he almost runs over his hot neighbor, Linc, who happens to be his contractor? Well, based on the explosive attraction between them, maybe he'll find something new there too.
Linc's been treading water ever since his wife passed away in childbirth, focusing all of his energy on raising his son, Beckett. The obvious solution? He needs to get the hell out of Chesapeake City. But when Nate charmingly fumbles his way into Linc's life, he finds his defenses lowering for the first time in years. One date leads to another, and hell, this man makes him feel in ways he'd forgotten.
Even though Nate just finished piecing his heart back together, he falls fast. Yet Linc's made it clear he's a bad bet. The man hasn't clicked with anyone since his wife, and if Nate ends up being "not enough" again, that won't shatter just his heart—the fragile home he's trying to build in this town will crumble too.
Formato

Generi

Romance, LGBTQ+, Fiction and Literature

Offerto da

Hot Tree Publishing (

Editore

)

Link
One rule: don't fall for your best friend's straight sister. Especially not when she's pretending to be your fake girlfriend.
Chelsea Moore is officially divorced from her asshole husband, and after wasting her early twenties putting up with his shit, she's burning to get out there and play the field—especially a certain kinkier side he made her feel like garbage about.
Kyle Walker's terrified to put herself out there. According to her mother, she doesn't have the looks to hook anyone, but what makes it worse is that her dating history falls in line. However, when her family tries to claim she's not really a lesbian, she tells them she's bringing her girlfriend to Christmas. Only problem? She doesn't have one.
In comes sexy, newly divorced, and straight Chelsea Moore to the rescue—her best friend Aubrey's little sister. She's doing Kyle a favor—like any friend would—except Kyle's half in love with her from the moment they start hanging out. All too soon those lines begin to blur—lingering touches, flirting, kissing…. And when they connect on kink and begin hooking up, that's when Kyle knows she's screwed.
Chelsea might have Aubrey to protect her heart, but Kyle could lose both her best friend and the only woman who's made her feel like she's worth more.
Formato

Generi

Romance, LGBTQ+, Fiction and Literature

Offerto da

Hot Tree Publishing (

Editore

)

Link
April 2020
Pacchetto
Omaggio terminato

:

27 aprile alle 06:00 pm EDT
Identical twins Aaron and Branson Kovak are in their final year of college—Aaron's in Ohio, while Branson remains in their home state of Wyoming. There's also the third twin, David, who only exists in one of their minds. Despite the distance between them, Aaron and Branson are united by a turbulent childhood they survived together. As they enter adulthood, David comes out of the shadows to wreak havoc on the real world—his idea of fun. When their mom is diagnosed with cancer, the ties that bind the twins incite David to tear them apart at the seams. Will they stand or fall together, or separately?
March 2020
Pacchetto

: 2

Libri

Offerti
Omaggio terminato

:

30 marzo alle ore 06:00 pm EDT
What if vampires were a superior species and nearly undetectable? As successful, influential individuals, vampires live under a strict set of rules created by their government, The Cardinalis Order. Are you ready to understand what it means to break The Cardinalis Code? When successful business entrepreneur Michael Chamberlain arrives in The Hamptons to take over his father's nightclub, he's in search of a new donateur, a contracted blood source. Troubled and distant, Michael discovers he's still very much alive when enticed by a beautiful woman, offering a kiss and a question. Can you be mine for five minutes? Student Paislee Sullivan serves at the prestigious nightclub to pay her tuition. When she meets the mysterious Michael Chamberlain, who she believes to be just a gorgeous bartender with an attitude, she soon discovers her world is ruled by a species not of her own. Wealth and glamour shrouds a dark side that threatens her life when she signs Michael's contract. In this steamy romance, two lovers wield a charming relationship that will be destroyed by the Order if she breaks just one rule.
Formato

Ebook

Generi

Fantasy, Romance, Fiction and Literature

Offerto da

Hot Tree Publishing (

Editore

)

Link
With a serial killer on the loose, the baffling mystery of Aiden's past, and their tenuous budding romance, Aiden and Fouchard tread through a world of magic and myth on padded shoes, terrified to stir up something neither can control or defeat. Aiden Mercer's life now centers around lounging on the sunny beaches of his adopted country with a beer in one hand and a coffee in the other while admiring the local male population. After a rough life as a respected detective in DC, playing it cool shouldn't be too hard, right? With the magical community on his case and dead bodies piling up around town, the responsibility of finding their killer seems fated to fall on him and deny him of his easy living. Then there is Naël. Cantankerous merman Naël Fouchard's life is focused on bringing up and protecting his little sister. When DNA found at the scene of the murders mark him as the prime suspect, Naël seeks out the help of Aiden, whose reputation as a detective grossly belies his lazy lifestyle and apparent lack of ambition. The chemistry between the strong, stoic Naël and the easygoing Aiden is undeniable, no matter how many walls Aiden builds. If this unlikely pair can't come to terms with their feelings for each other long enough to catch the killer, their emotional turmoil might yet allow the murderer to kill them instead.
February 2019
Pacchetto

: 2

Libri

Offerti
Omaggio terminato

:

25 febbraio alle ore 06:00 pm EST
Sometimes that little voice in your head isn't always yours. What if the only friend you have isn't real? When the voices in his head begin to make sense, high school senior Branson Kovac turns to the one friend he's still got… only to discover he's not really there.
Christian Ryan knows love when he sees it. Having watched his uncles and father fall in love right in front of his eyes, he's confident Nia Matthews is his forever girl. Absolutely nothing will stand in his way of making Nia his. Nia Matthews has loved Christian Ryan her whole life. He's her best friend, her lover, her everything. But she yearns for more. She yearns for a life outside of Booker, a life of her own. When it comes to light just how apart the two are, the distance seems insurmountable. Will they break up, break out, or realise that sometimes the best things come from the most unexpected circumstances?
November 2018
Pacchetto

: 2

Libri

Offerti
Omaggio terminato

:

26 novembre alle 06:00 pm EST
When a fun-loving American nanny turns a millionaire British single dad's world upside down, it's inevitable life is going to get complicated. Taking a break from screenwriting in New York City, Londyn Bellerose takes a nannying job in Colorado to get away from the hubbub. A summer to live without regrets is all she wants. While her boss is British, gorgeous, and a millionaire, he has no clue how to have fun. Determined to mend the relationship between father and daughters, Londyn doesn't expect to fall for the museum curator. Londyn is American and everything Callum Archer swore to never fall for again. With her carefree spirit and energetic smile, she's perfect to nanny Callum's two daughters. The problem is she's also perfect for him. She's sassy, musical, and tends to speak her mind more than she means to. When old history and new dreams threaten her happily ever after, will Londyn and Callum's love survive? Hearts Abroad is book one in Skye McNeil's contemporary romance series, Atlas. Each book contains a millionaire to envy, snort-worthy comedy, and visits to many beautiful cities in the world. Yes, all of that, plus each novel ends with a fabulous HEA.
Intimidating and living by a strong code of ethics, Table's integrity is unwavering, as is his ironclad will when it comes to safeguarding those he cares about. He's the man to guard your back, shelter you in time of need, and be the shield. Just don't ever lie to him. Table's life is turned upside down when he unexpectedly discovers he's a dad. Trying to navigate his life as a single father to a baby girl, he takes a break from his Dragon Runners MC brothers, moving to the family farm. When Table meets nomadic Lori, who trades work on the farm for rent, he's as intrigued as he is wary. She's a woman who wears her attitude like armor. And despite her fierce independence, Table can see the fear dancing in the shadows of her eyes. It's enough to make him look that little bit closer. With the support of his MC brothers, Table not only is reminded that family is more than blood, but that some women are just worth fighting for.
August 2018
Pacchetto

: 3

Libri

Offerti
Omaggio terminato

:

27 agosto alle ore 06:00 pm EDT
When a shifter and a human are bound by fate, neither man knows if their connection will be enough to save not only their growing love, but their lives. Shahin Halcón has been taught that if and when he meets his soul mate, he'll know immediately. Always the rebel, he doesn't believe it until the day he crosses paths with Cai, a full-human. Plagued by unsuccessful relationships and heartache, Cai Banes's life is quiet and unexciting. When he meets young and wild Shahin, his life is turned upside down, and he's not sure he likes it. But neither can deny the powerful pull that draws them together. Old secrets and ancient myths about cross-species relationships plague their romance and threaten to put their happiness and life at risk. Will their love for each other be strong enough to survive?
A hot deputy, a woman in hiding, and a murder that changes it all. True love and the truth are often at odds in Mary Billiter's latest installment in her resort romance series. The Feds changed her name, occupation, and location, but Cupid and crime still found her. Both Witness Protection and her position as a hotel conference services manager require Rebel Roberts to maintain a low profile. But when she finds herself at the center of high crime and high romance at the high-rise Point Resort in Long Beach, even the best-laid plans are subject to change. Former college baseball pitcher Ryan McHenry plans on becoming a deputy sheriff like his late uncle. But when Rebel literally stumbles on a dead body by her hotel, helping her change the narrative may throw a curve in his career plans. Can Rebel and Ryan find true love and happiness with so many lies between them?
Will he let love break him free so he can fly? Parker Ryan is cursed. His brothers may think they are, but Parker knows he is. There's no way he could ever bring another woman into his bad luck. Halliday Porte has loved Parker Ryan forever. After years overseas trying to forget about him, she's back to finally let him know how she feels. For Ashton Rhodes, Parker Ryan was the one who got away. She's determined that won't happen again. With two women chasing him, will Parker reject a chance at happiness or will he realise happiness is within his grasp and break free?
July 2018
Pacchetto
Omaggio terminato

:

30 luglio alle ore 06:00 pm EDT
Two love stories. Two lost souls. Two fates, twisted together. Old habits are hard to break when lust factors in. Angel is celebrating her sobriety and making changes in her life. Surrounded by happily married couples, she realizes how much she wants to fall in love. Angel meets her match in more ways than one. Cameron has been working behind the scenes, manipulating fate to help his friends find their happiness. But as he works to make everyone else happy, he's hiding his own pain. So focused on concealing the truth, his relationship with Gavin suffers because of it. Join Angel and Cameron in the spectacular conclusion of Amy K. McClung's The Southern Devotion series, as this group of friends battle to find their happily ever afters.
Formato

Ebook

Generi

Romance, Fiction and Literature

Offerto da

Hot Tree Publishing (

Editore

)

Collegamenti
May 2018
Pacchetto

: 3

Libri

Offerti
Omaggio terminato

:

28 maggio alle ore 06:00 pm EDT
Bishop Royal is a sleaze. He's a cheat, a copycat, a bastard. He knows what you think of him and he doesn't care. All he cares about is his best friend, Jake. Jake Ellis has loved Bishop Royal for sixteen years. He's been by his side through everything: deaths, hardships, and triumphs. When Bishop's life is pulled out from underneath him, he figures with nothing left to lose, it's time to tell Jake how he feels. Under pressure to be the picture-perfect boyfriend and his father's perfect son, will Bishop fold or go after the only thing he's ever truly wanted?
A princess on the run, an ex-slave returning home. Together they must battle prejudice and superstition if their love is to survive. When Princess Milenda arrives at Isvärld, a land of snow and ice, she's hoping for a quiet life with her new husband, Jaali. What she gets is anything but. Even though happy he's returned, Jaali's people can't see past the color of Milenda's skin, a color she shares with the hated Mabaya Warriors who have been stealing and selling their children into slavery for centuries. Freya, a goddess of the icy kingdom, tasked with protecting the princess and her man, doesn't seem trustworthy, and their only true ally is Milenda's flying lizard, Mjusi. But even the mutsi is acting strangely. Will their love for each other and Milenda's special gifts protect them from the dangers around them or will they meet their doom in the one place that promised them safe harbor? Snow Jewel is the second book in The Jewel Chronicles. A unique interracial romance set against a breathtaking fantasy world with complex characters and twists at every turn. Let Snow Jewel take you to another world. (Book 1 will also be provided)
Bold and brash, Eva MacAteer has spent her life working in her blue-collar family's construction business. In doing so, she's had to fight for her own place away from her overbearing father, as well as for her own identity as a woman. Struggling between her loyalty to her brothers and her desire to strike out to be her own person, Eva knows one thing for certain: getting involved with a womanizer, no matter how hot he may be, is not the path for her. Stud is not one to be tied down to any woman. Fiercely loyal to the club and his single ways, the last thing he expects is to become fascinated by the fiery Eva. He sees his own life reflected in hers and is not quite sure how to handle the connection. Can two mismatched people find enough common ground to overcome their fears and allow love to grow?
April 2018
Pacchetto
Omaggio terminato

:

30 aprile alle 06:00 pm EDT
PDF, Mobi, Epub From the first time they locked eyes, Lila Morrow and Luke Bowman had a special spark. Their first kiss sealed their fairy-tale romance… until everything fell apart. Luke's life began when he met Lila—and in many ways, it ended when she left him. Drowning in regrets, Luke is determined to give Lila the space to be happy. The sexy, singing roofer quickly realizes, however, he really shouldn't have let her go. After their breakup, Lila moves back in with her family. The twenty-nine-year-old veterinarian's transition to a life without Luke isn't as easy as she expected. With the help of her wild Grandma Claire and her high-heel-loving sister, Maren, she starts to play the field… but she isn't sure she'll ever stop loving the curly-haired man from her early twenties. Luke and Lila's love story ended, and their individual boxes have been packed. But as they explore the single life and the dating world, both discover sometimes the love you leave behind is exactly what you need to be happy.