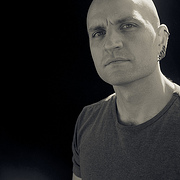 Informazioni generali
Nome legale

Data di nascita

Sesso

Nazionalità

Luogo di nascita

Luogo di residenza

Istruzione

Oakham School, England, UK
University of Cambridge (Clare College) (BA) (social anthropology) (1994)
London School of Economics ( MA) (International Relations) (2001)
London School of Economics (PhD) (International Relations) (2001)

Attività lavorative

Organizzazioni

Socialist Workers Party (UK)
International Socialist Organisation
Socialist Alliance
Left Unity
Warwick University

Premi e riconoscimenti

Agente

Breve biografia

Miéville nació en Willesden, un barrio de clase trabajadora al noroeste de Londres, donde ha vivido desde la infancia. Creció junto a su madre, que era profesora, y su hermana. Sus padres se separaron justo después de su nacimiento, de manera que Miéville suele decir que nunca ha conocido a su padre realmente. A los 18 años, en 1990, se marchó a Egipto, donde permaneció un año enseñando inglés. Allí desarrolló un creciente interés por la cultura árabe y la política de Oriente Medio.
Statistiche
Opere

105

Opere correlate

54

Utenti

43,910

Popolarità

#382

Voto

3.9
Recensioni

1,841

ISBN

418

Lingue

22

Preferito da

357

A proposito di

4

Citazioni

2,084